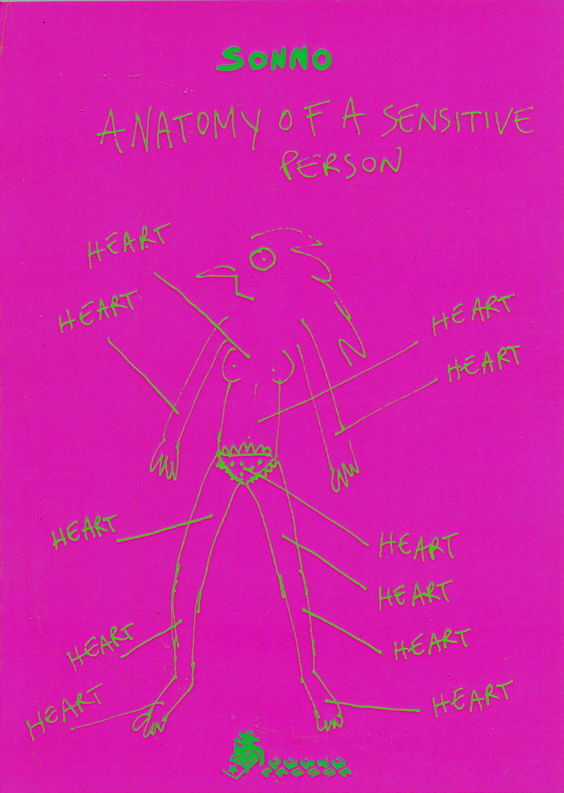 ANATOMY OF A SENSITIVE PERSON
by SONNO 116 pag, B/W, perfect binding, 12×17 italian
Ist edition JUNE 2019
ISBN 978-88-94-35603-8
(cc) Sonno
(cc) ed Fortepressa – La Bagarre Ass

cover: Sonno
design: Valerio Bindi and Michela Rossi
A selection of the wide production of comics and satirical panels of Sonno, the youngest of the authors of La Rabbia project. Here she talks laughs and make poetry without net, just exposing as a sensitive person.
How to get the book
To receive Anatomy of a Sensitive Person by post, you can e-mail fortepressa@gmail.com giving all the infos required for the shipment. Everything in Fortepressa's production has no price: it is rather a donation to our Association: the choice to donate is a concrete contribution to our work, an important part of our process.



Donation is voluntary and open, we suggest a minimum of 17€ (12€ plus 4,90€ traced shipping for Italian destinations, is also possible a 2,00€ mailing with no refunding in case of loss). Any greater donation will be welcome!