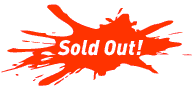 by BAMBI KRAMER 22 pages, 4 colours, unbound poster-book, album 22,5 x 33,5 cm, released under Creative Commons License [ BY – NC 3.0] first release november 2012 ISBN 978-88-9050-698-7 signed limited edition of 200 copies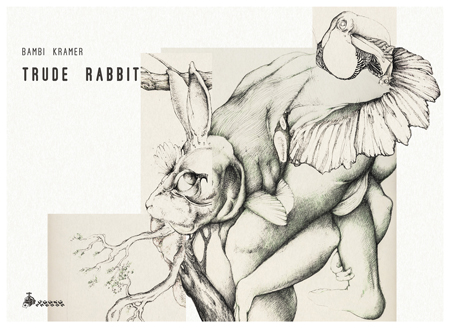 cover: Bambi Kramer
dwg: Bambi Kramer
design: Valerio Bindi
TRUDE RABBIT – It was a long summer Trude Rabbit
Trude Rabbit is a post-victorian, neo-psychedelic trip of a zoomorphic Alice. Rolling out her fragmented visions Trude recomposes them through the looking glasses of a WhiteRabbit affected by a multiple personality disorder. Along the pages images match one to the other for a total of six meters in length. The book is a cut-up work, that leads an eight metres roll drawn with no stop, like a stream of consciousness, into the tale's dimension. Through continuous cuts and recombinations an estrangened fairy tale is generated, without any text, opening to multiple narrative lines and possible visualizations.
" The slight rigor of the sky giving birth to the clouds echoes in these drawings" – Roche
Press:
Tecken i tiden [Sydsvenskan]

di BAMBI KRAMER 22 pp, quadricromia, libro-poster non rilegato, formato album 22,5 x 33,5 cm rilasciato sotto Licenza Creative Commons [ BY – NC 3.0] prima edizione novembre 2012 ISBN 978-88-9050-698-7 edizione limitata di 200 copie firmata e numerata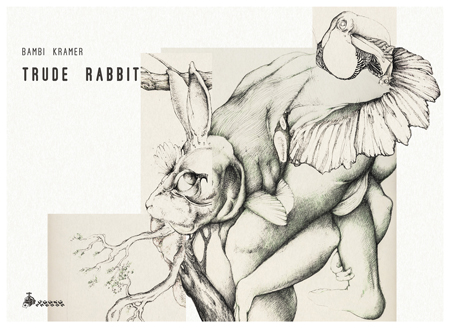 dwg: Bambi Kramer
design: Valerio Bindi
TRUDE RABBIT – It was a long summer Trude Rabbit
Trude Rabbit è il viaggio post-vittoriano e neopsichedelico di un'Alice zoomorfa, che srotolando lungo sei metri di pagine le proprie visioni frammentate, le ricompone come in un caleidoscopio, attraverso gli specchi di un Bianconiglio affetto da disturbo di personalità multipla. Il libro è un lavoro di cut-up che trasporta nella dimensione della favola otto metri di rotolo disegnato ininterrottamente, come un flusso di coscienza. Il taglio e la ricomposizione di questa conitnuità generano una fiaba straniata, senza parole, dalle molteplici narrazioni e immaginari possibili.
"In questo disegnare risuona il rigore lieve con cui il cielo partorisce le nuvole" – Roche
Press:
Tecken i tiden [Sydsvenskan]